TANJA SAVICIC AND LANA SAMARDZIJA PARTICIPATE IN THE TRAINING "DATA PROTECTION AND THE RIGHT TO PRIVACY"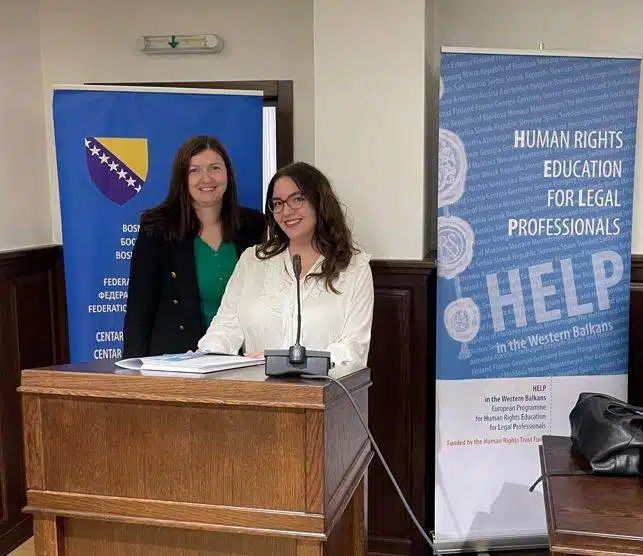 Our Lawyer and Senior Associate Tanja Savičić and Junior Associate Lana Samardzija, on Friday, October 6, 2023, attended the introductory lecture as part of the HELP program of the Council of Europe, on the topic "Data protection and the right to privacy", which was held at the Center for the Education of Judges and prosecutors in Sarajevo.
At this event, participants were presented with what awaits them in the upcoming training period, through the presentation of a comprehensive curriculum and programs with an emphasis on key data protection concepts, the legal framework of the Council of Europe and the EU, as well as the jurisprudence of the European Court of Human Rights (ECtHR) and the Court of Justice of the European Union (CJEU).
The training will last several weeks, and upon completion, Tanja and Lana will obtain their certificates.
Sime Šolaje 1, 78000 Banjaluka
Republic of Srpska, Bosnia & Herzegovina
T | F +387 51 962 600
office@dimitrijevicpartners.com
© 2021 Dimitrijević & Partners. All rights reserved.