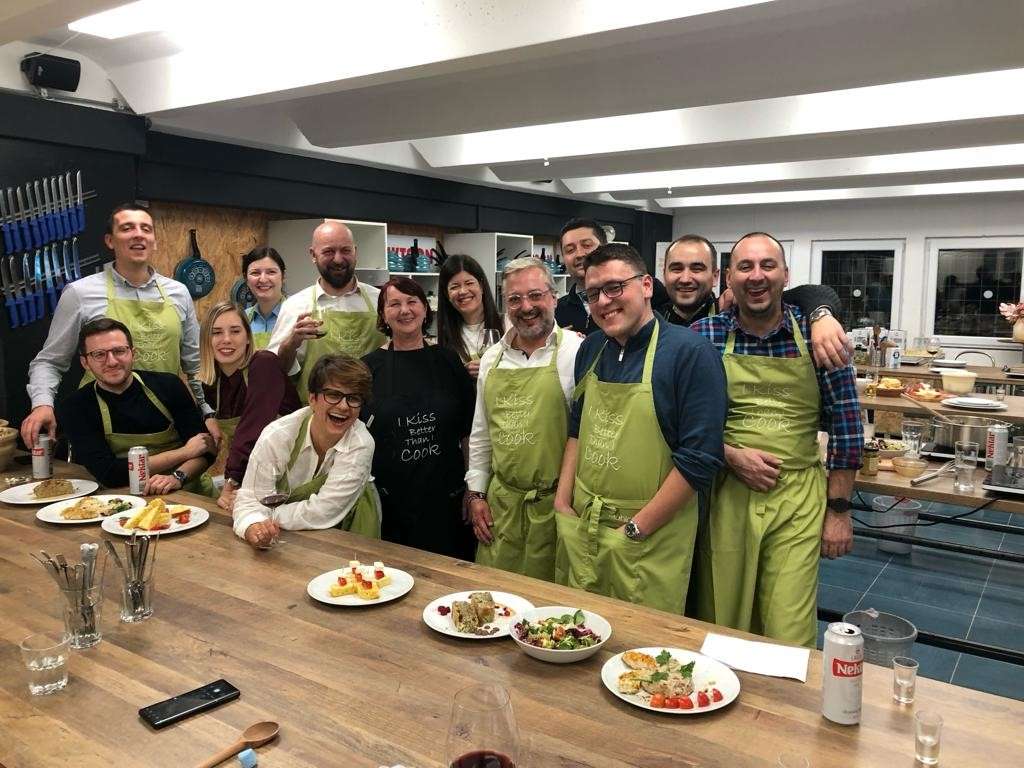 Last week, our team tried out in cooking at the "Kuhinjica", school of cooking.
The cooking battle  was an ideal opportunity to show off our culinary skills and have a lot of fun.
Thanks a lot to a wonderful team who stands behind this project and unforgettable culinary experience. We are looking forward to next cooking battle!
Sime Šolaje 1, 78000 Banjaluka
Republic of Srpska, Bosnia & Herzegovina
T | F +387 51 962 600
office@dimitrijevicpartners.com
© 2021 Dimitrijević & Partners. All rights reserved.