Our team members attending the 9th Sarajevo Arbitration day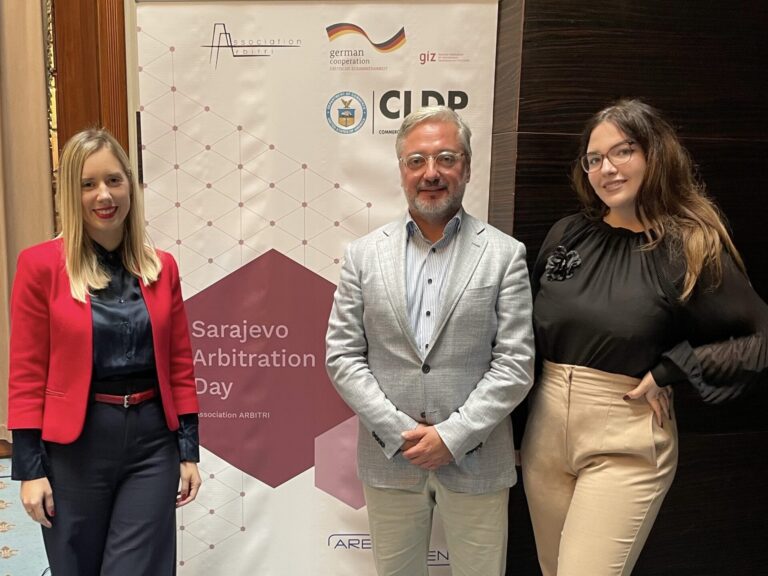 Our Senior Partner Stevan Dimitrijevic and Junior Associates Marija Kuruzovic and Lana Samardzija are currently attending the 9th Sarajevo Arbitration day.
The topic of the conference is "Making International Arbitration Fit for the Future" and our representatives will have the opportunity to participate in debates on pivotal issues such as "Arbitral vs. Artificial Intelligence", Renewable Energy Disputes in a World Without the ECT: How to Avoid the 'Spanish Scenario' in the Energy Transition?".
Sime Šolaje 1, 78000 Banjaluka
Republic of Srpska, Bosnia & Herzegovina
T | F +387 51 962 600
office@dimitrijevicpartners.com
© 2021 Dimitrijević & Partners. All rights reserved.