OUR SENIOR PARTNER STEVAN DIMITRIJEVIC AT THE SOUTHEASTERN EUROPE ARBITRATION CONFERENCE (SEEA) IN VIENNA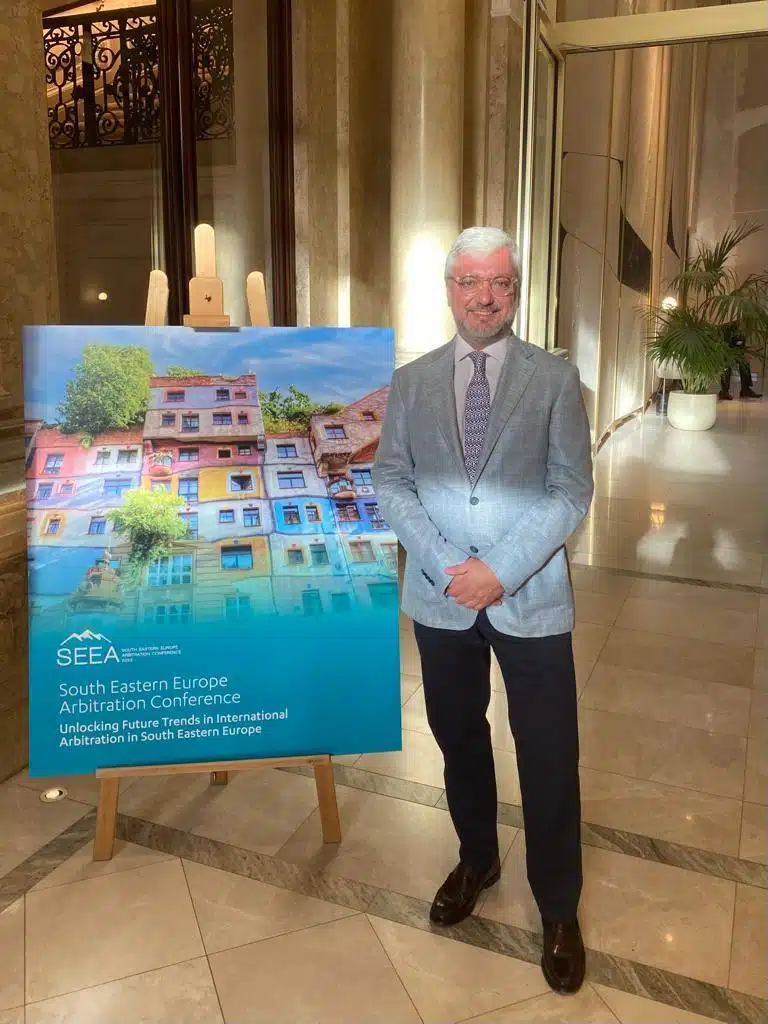 This year "Dimitrijevic and Partners" are attending the inaugural Southeastern Europe Arbitration Conference (SEEA) in Vienna.  
The conference opening speech was conducted by Christoph Schreuer, an expert and thought leader in international investment law, also referred as the leading authority on investment arbitration. At the conference, leading scholars, and practitioners, from their countries and worldwide, will unlock the future trends in International Arbitration in this region through discussions covering the most topical issues that transform the essence of the Disputes and Arbitration laws in Southeastern Europe.
Our representative this year is our Senior Partner, Stevan Dimitrijevic. There will be an opportunity for Stevan to explore and learn more about the current trends in the field of the dispute resolution.
This conference will most certainly contribute to gaining new knowledge, networking, and sharing the experiences of our Senior Partner with colleagues and experts in the field of arbitration and dispute resolution.
Sime Šolaje 1, 78000 Banjaluka
Republic of Srpska, Bosnia & Herzegovina
T | F +387 51 962 600
office@dimitrijevicpartners.com
© 2021 Dimitrijević & Partners. All rights reserved.