JUNIOR ASSOCIATES FROM "DIMITRIJEVIC AND PARTNERS" AT THE OCTOBER LAW DAYS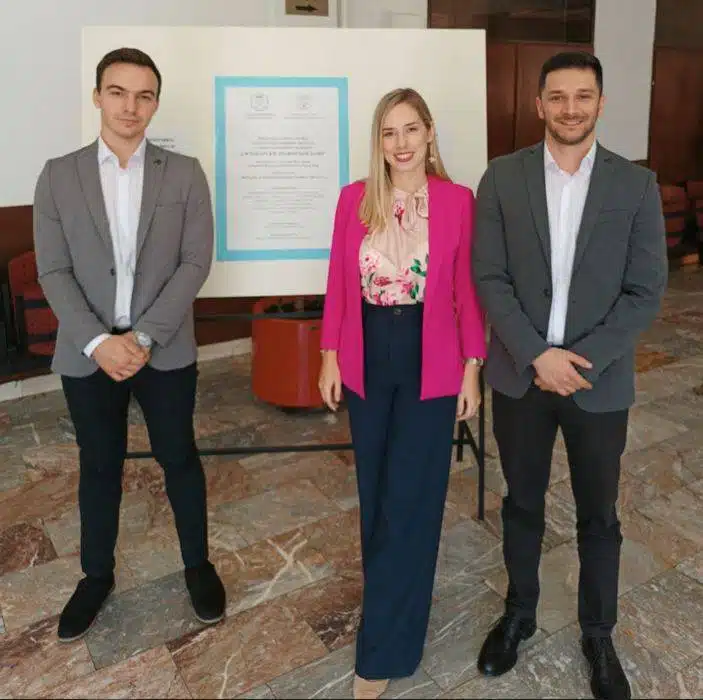 Our Junior Associates Marija Kuruzovic, Kusmic Senad and Aleksandar Mastalo participated in the October Law Days which took place from October 6 to 7, 2023 at the Faculty of Law of the University of Banja Luka. 
During this significant manifestation, our colleagues attended lectures by distinguished professors in the field of civil and commercial law, both from the home faculty and from the region. 
At the lectures, our Junior Associates had the opportunity to establish and expand their knowledge on many topics, which will give them the opportunity to apply new knowledge and new perspectives in their further work.
Sime Šolaje 1, 78000 Banjaluka
Republic of Srpska, Bosnia & Herzegovina
T | F +387 51 962 600
office@dimitrijevicpartners.com
© 2021 Dimitrijević & Partners. All rights reserved.