DJORDJE DIMITRIJEVIC AT THE 6TH "JAHORINA ECONOMIC FORUM"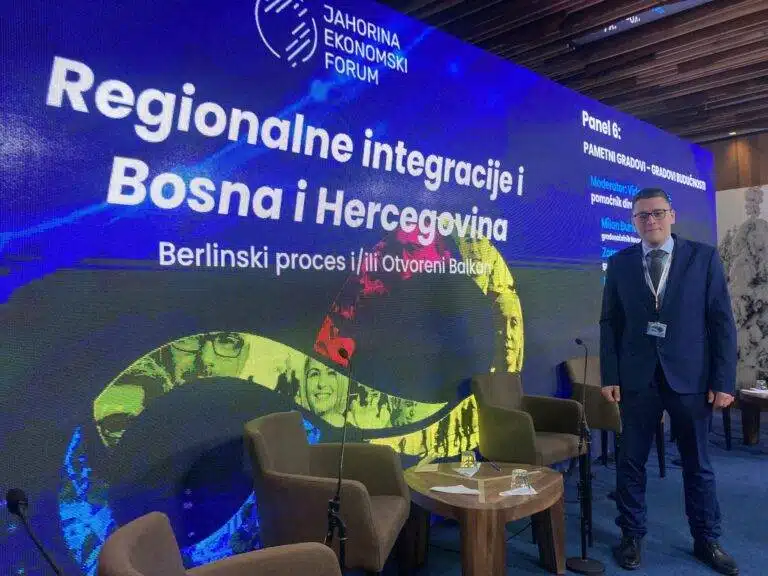 From April 26 – 28, our lawyer Đorđe Dimitrijević participated in the 6th Jahorina Economic Forum. This year's forum brought together numerous experts, representatives of the government, international institutions and representatives of the business community.
The leading topic of the forum was Regional Integration and Bosnia and Herzegovina, and the panel "One Region – One Market" was held as part of the forum. The topics of this year's forum were also economic processes and regional integration, the green agenda, the education system, new migration and its consequences on the labor market.
Sime Šolaje 1, 78000 Banjaluka
Republic of Srpska, Bosnia & Herzegovina
T | F +387 51 962 600
office@dimitrijevicpartners.com
© 2021 Dimitrijević & Partners. All rights reserved.