DJORDJE DIMITRIJEVIC ATTENDED THE 38TH INTERNATIONAL FINANCIAL LAW CONFERENCE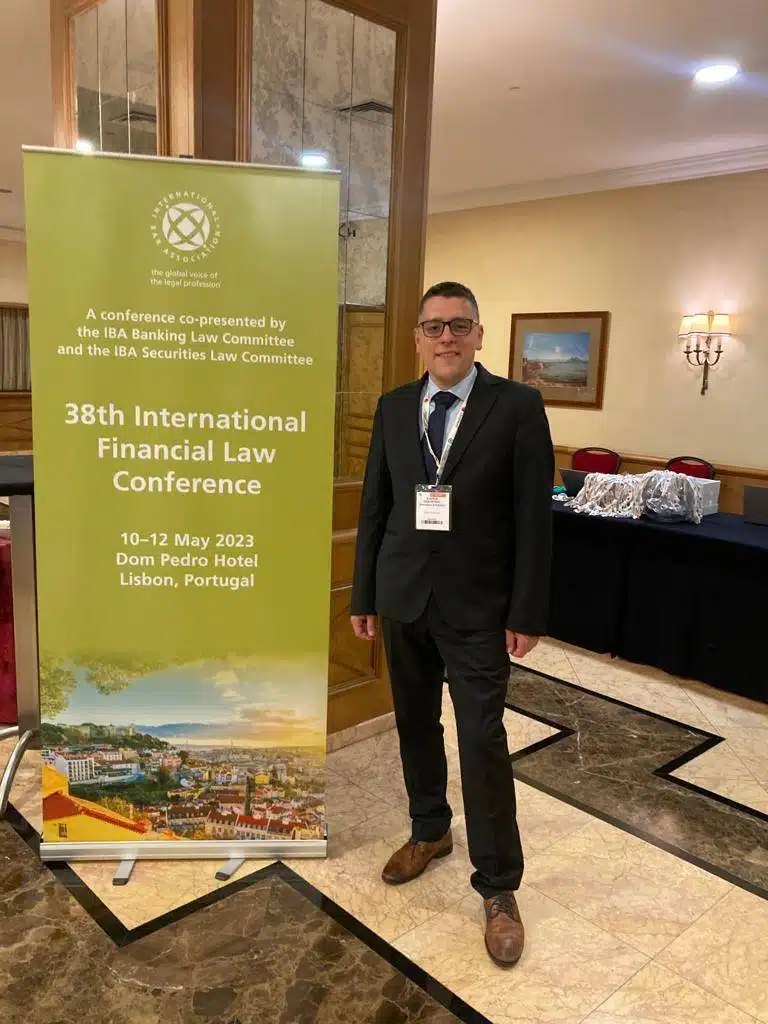 Djordje Dimitrijevic, our Senior Associate, attended the 38th International Financial Law Conference, organized by the International Bar Association.
Conference was held in Lisabon in period during May 10 to 12th and was co-presented by the IBA Banking Law Committee and the IBA Securities Law Committee.
Some of the topics discussed at conference included: loan portfolio sales, property rights and interests in crypto assets, how to satisfy client diversity expectation, due diligence and disclosure in an onlline world, etc.
This gathering was an ideal opportunity to engage with our colleagues, exchange insights  and learn something new in this area of law.
Sime Šolaje 1, 78000 Banjaluka
Republic of Srpska, Bosnia & Herzegovina
T | F +387 51 962 600
office@dimitrijevicpartners.com
© 2021 Dimitrijević & Partners. All rights reserved.