DAVORIN MARINKOVIC AT ENERGY SUMMIT IN NEUM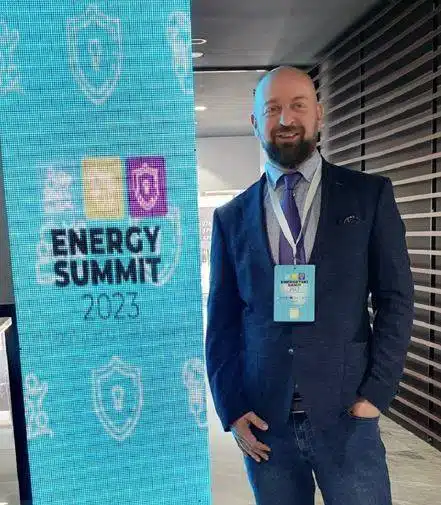 Our partner Davorin Marinković participated in the Energy Summit in Neum, which was held from April 26 to 28, 2023.
The summit brought together numerous representatives of the legislative and executive authorities and experts in the field of energy. The summit discussed important topics such as the National Plan for Energy and Climate, carbon pricing, support for the just transition of coal-rich regions, improving cyber security in the energy sector, the necessity of investing in the energy efficiency of residential buildings and the promotion of e-mobility as a sustainable option of transport.
The Energy Summit in Bosnia and Herzegovina 2023 is organized under the auspices of the Ministry of Foreign Trade and Economic Relations of Bosnia and Herzegovina, the State Regulatory Commission for Electricity, the Regulatory Commission for Energy of the Republic of Srpska and the Regulatory Commission for Energy of the Federation of Bosnia and Herzegovina.
Sime Šolaje 1, 78000 Banjaluka
Republic of Srpska, Bosnia & Herzegovina
T | F +387 51 962 600
office@dimitrijevicpartners.com
© 2021 Dimitrijević & Partners. All rights reserved.