Davorin Marinković in Vienna at 4th Dispute Resolution Forum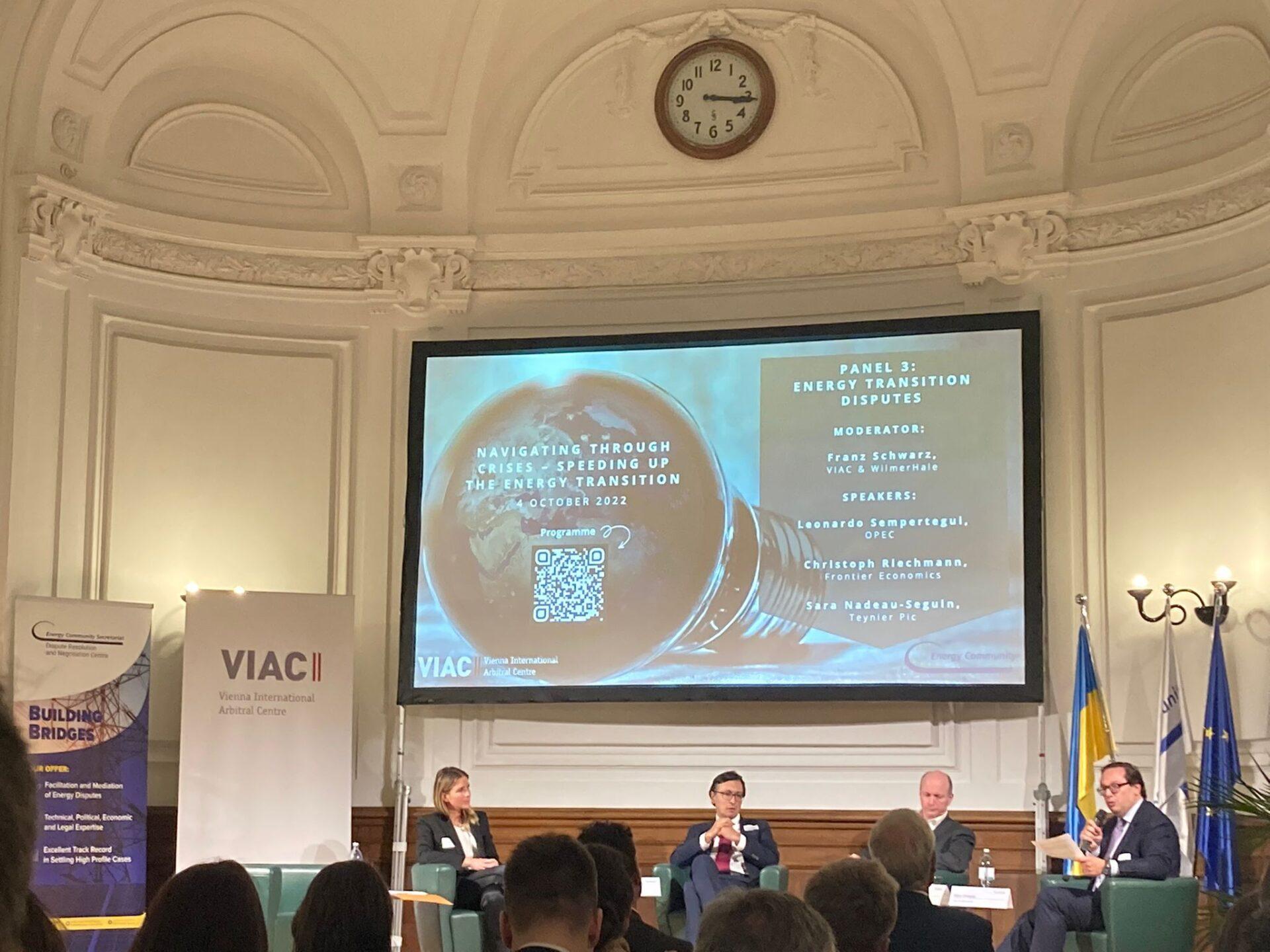 Davorin Marinković, partner at Dimitrijević & Partners participated in the 4th Dispute Resolution Forum: Navigating through crises  –  speeding up the energy transition which was held on October 4 in Vienna, organized by the Energy Community & Vienna International Arbitral Centre of the Austrian Federal Economic Chamber (VIAC).
 The forum brought together top experts and provided insights on topics such as post-war dispute settlement, the role of climate justice in the energy transition, increasing costs and risks in energy markets.
Sime Šolaje 1, 78000 Banjaluka
Republika Srpska, Bosna i Hercegovina
T | F +387 51 962 600
office@dimitrijevicpartners.com
© 2021 Dimitrijević & Partners. Sva prava zadržana.