DAVORIN MARINKOVIC AND NIKOLA MARKOCEVIC AT 4TH ENERGY SUMMIT IN TREBINJE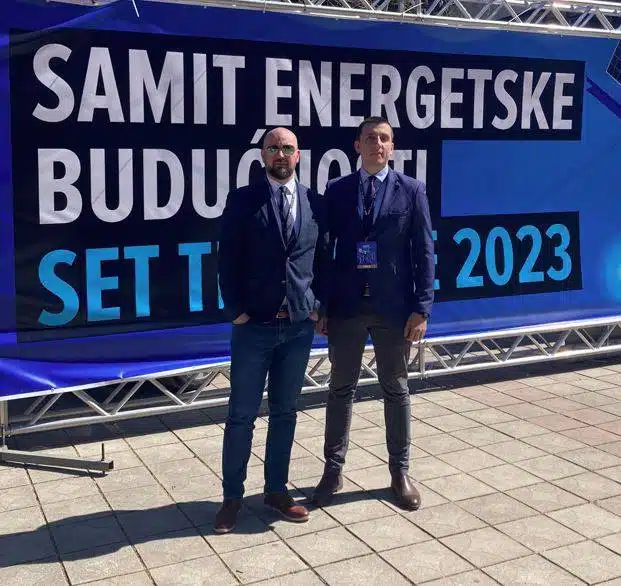 Our Partner Davorin Marinkovic and senior associate Nikola Markocevic attended  4th Energy Summit which was held from 22nd  to 24th  March in Trebinje. This year's Energy Summit under the slogan "Energy stability of the Western Balkans", gathered more than 700 participants, which ranks it among the most important energy congresses in the region.
This was an ideal opportunity to hear about decentralization, digitization and electrification, as great potentials for the development of the electric power system.
Due to the fact that our office has been recognized as a leader in the filed of legal counseling in matters related to energy, renewable resources and energy efficiency in region we are pleased we had a chance to participate in such event.
Sime Šolaje 1, 78000 Banjaluka
Republic of Srpska, Bosnia & Herzegovina
T | F +387 51 962 600
office@dimitrijevicpartners.com
© 2021 Dimitrijević & Partners. All rights reserved.