CEE LEGAL MATTERS DEAL OF THE YEAR 2021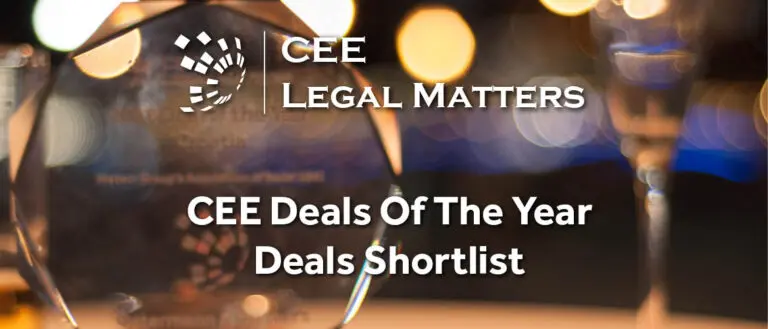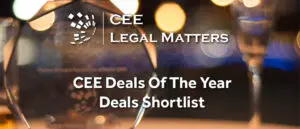 We are pleased to announce that that the transaction in which our office participated, was nominated for the prestigious Deal of the Year 2021 organized by the leading magazine in legal industry for Central and Eastern Europe, CEE Legal Matters.
This award is given for the most significant transactions of the year of law offices in Central and Eastern Europe, and our office was engaged as a legal advisor in the Republika Srpska's Eurobond Issuance.
The award ceremony will take place on April 5 in London.
List of all nominees are at the following link: https://doty.ceelegalmatters.com/shortlists
Sime Šolaje 1, 78000 Banjaluka
Republika Srpska, Bosna i Hercegovina
T | F +387 51 962 600
office@dimitrijevicpartners.com
© 2021 Dimitrijević & Partners. Sva prava zadržana.